Welcome to the
European Environmental Law Forum
The exchange platform for environmental law professionals
9th EELF Conference | Save the Date!

Rethinking environmental law: Connectivity, Intersections, and Conflicts in the Global Environmental Crisis
21-23 September 2022, Tarragona, Spain
The 9th EELF Conference will be organized by the Center for the Study of the Environmental Law (CEDAT) at University Rovira I Virgili, Tarragona. The call for abstracts and further information will be published in December 2021.
8th EELF Annual Conference | Thank you!
Cordial thanks to the organizers, speakers and participants for making this conference such a great experience!
Please find further information on the conference website or ask the organizers at EELF2020@bournemouth.ac.uk. Click here to view the programme.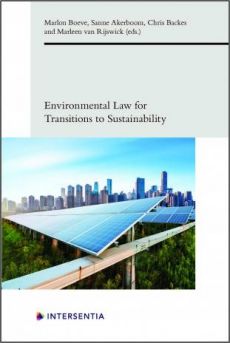 APPEARED | 7th EELF Book
Environmental Law for Transition to Sustainability
Edited by Marlon Boeve, Sanne Ackerboom, Chris Backes and Marleen von Rijswick
This book presents inspiring ideas about how law can support the fundamental transition processes to a sustainable future and how it can provide guidance on the pathways to sustainability.
Intersentia, 327 pp., ISBN 978-1-78068-929-6

Please find further information here.
NOW OPEN ACCESS!|5th EELF BOOK
Sustainable Management of Natural Resources

Edited by Helle Tegner Anker and Birgitte Egelund Olson

Intersentia, 2018, 257 p., ISBN 978-1-78068-759-9
The book can be viewed and downloaded here
EELF contribution to 2021 ICLG Environment & Climate Change Law
EELF board members Jerzy Jendroska, Moritz Reese and Lorenzo Squintani were, again, invited to provide a complementary contribution on behalf of the EELF to the International Comparative Legal Guide (ICLG) on Environmental & Climate Change Laws and Regulations. This year's EELF contribution deals with
"The European Green Deal - New Horizons in Enviornmental Policy and Regulation"
The ICLG features general chapters as well as country reports from 26 jurisdictions on common issues in environment and climate change law. All contributions are available open access here.
7th EELF CONFERENCE | THANK YOU!

Environmental Law for Transitions to Sustainability - Circular economy, climate change, water resource management and sustainable biodiversity
28-30 August 2019, Utrecht Centre for Water, Oceans and Sustainability Law (UCWOSL), Utrecht University, The Netherlands.
We cordially thank all organizers and participants for making this conference such a great experience! Please find a short summary of the highlights and more pictures on the conference website. The presentations will also be available on this website, soon.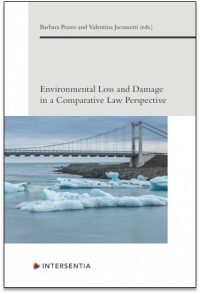 AVAILABLE| 6th EELF Book
Environmental Loss and Damage in a Comparative Law Perspective
Edited by Barbara Pozzo and
Valentina Jacometti
Intersentia, 2021, 536 pp., ISBN 9781839700262

For more information please click here.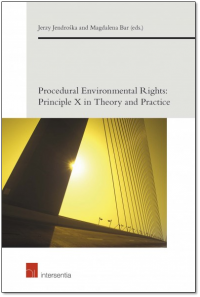 Open Access

|4th EELF BOOK
Procedural Environmental Rights
Edited by Jerzy Jendroska & Magdalena Bar
Intersentia, 2018, 502 p., ISBN 9781780686103
Open Access

|3rd EELF BOOK

The Effectiveness of Environmental Law


Edited by Sandrine Maljean-Dubois

Intersentia, 2017, 348 p., ISBN 978-1-78068-467-3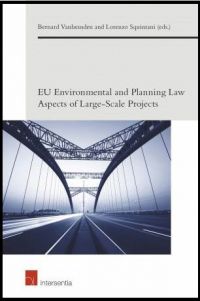 Open Access

|2nd EELF BOOK

EU Environmental and Planning Law Aspects
of Large-Scale Projects

Edited by Bernard Vanheusden & Lorenzo Suintani

Intersentia, 2016, 348 p., ISBN 978178068381
ONLINE| FIRST EELF BOOK
Sustainable Energy United in Diversity: Challenges and Approaches in Energy Transition in the EU
Edited by L. Squintani and H.H.B. Vedder with M. Reese and B. Vanheusden.
Download the first volume of our open source, peer-reviewed publication series
here
.